The most beautiful people, are those who have known defeat, known suffering, known struggle, known loss, and have found their way out of the depths.
There persons have an appreciation, a sensitivity, and an understanding of lifeThat fills them with compassion, gentleness and a deep loving concern.
Beautiful people do not just happen.

- Elisabeth Kubler-Ross
Giving something back
Are you a creative mind? Do you find yourself with lots of ideas but don't know what to do with them? Do you find yourself at a loose end from time to time?
Consider volunteering at Thurrock Recovery College! We have a variety of roles available that you may be interested in.
Be part of our student feedback groups and help with questionnaires
Volunteer in our main office
Help out with our social media profile
Be part of a team designing ideas for new upcoming courses
Gather information and resources
Take part in community promotions and engagement events as Peer Trainers
Becoming a volunteer
There are exciting opportunities for people to join our team and volunteer with Thurrock Recovery College.
If you are interested in becoming a volunteer you can do this by contacting Thurrock and Brentwood Mind and enrolling as a volunteer. We offer training through Thurrock and Brentwood Mind and the Recovery College to develop existing and new skills and help people make the most of their potential.
We are excited to work alongside Thurrock and Brentwood Mind which received accreditation from Investors in Volunteers in October 2016.
We also have links with other community groups and organisations, so this could be a stepping stone into another exciting opportunity elsewhere. Volunteering can be a way for you to meet like-minded people, give something back to your local community and gain confidence and new skills. Many people go into paid roles from volunteering, through the knowledge they have imparted whilst giving their time and commitment for free.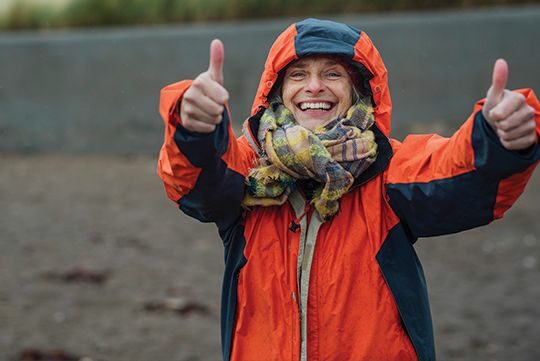 Feedback from formal volunteers:
50%
of formal volunteers got involved because they wanted to help people or improve things
73%
of formal volunteers said personal enjoyment was a very important benefit of volunteering
74%
of formal volunteers stated that getting satisfaction from seeing the results of their voluntary activity is the main benefit of being a volunteer
Most respondents
felt that advertisements or articles in local newspapers would be the most effective way of promoting volunteering opportunities
Want to find out more? Give us a call or drop us an email to go through these options in more detail.